Programs & Services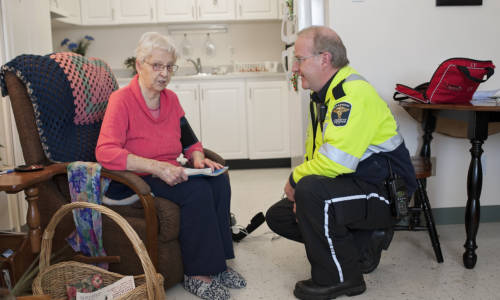 If you would like to refer a patient to our program, please download and fill out our Request for Service form.
Request for Service Form
Clinical Practice Guidelines
For a Community Paramedic Referral, call 1-844-860-2778 or fax 613-432-9064
If your request is urgent, please call the 1-844 # above after your fax submission.

The Renfrew Community Paramedicine Program is designed to serve the needs of our community. In collaboration with existing services, community paramedics act as an extension of primary care. Paramedics are well positioned to identify and bridge the gaps in the health care system to provide patient centered care. The basis of the program is to be accessible, proactive, responsive and safe. 
Home visits are conducted by advanced care paramedics throughout the County of Renfrew. Paramedics complete thorough assessments, vital signs, point of care testing, medication administration, vaccinations and blood work. All of the information from each home visit is then relayed to the patient's primary care provider. 
Goals of the Community Paramedicine Program include:
Serving the needs of the community while reducing 911 calls 

Reducing avoidable emergency department visits and hospital stays through preventative and responsive care, such as remote patient monitoring
Mitigating the illness or disease trajectory thereby supporting increased quality of life
Providing individuals, families and caregivers peace of mind while waiting for a long-term care bed or in choosing to delay the option for long-term care
Minimizing the waitlist growth and duration by providing alternative options for some individuals who wish to stay home longer with appropriate care

Remote patient monitoring programs are designed to track and trend health conditions for people in the comfort of their own home. This allows us to predict and prevent exacerbations of their medical conditions. 
This technology allows us to not only monitor but collaborate with the patient's existing health care teams to ensure they are getting timely, appropriate care.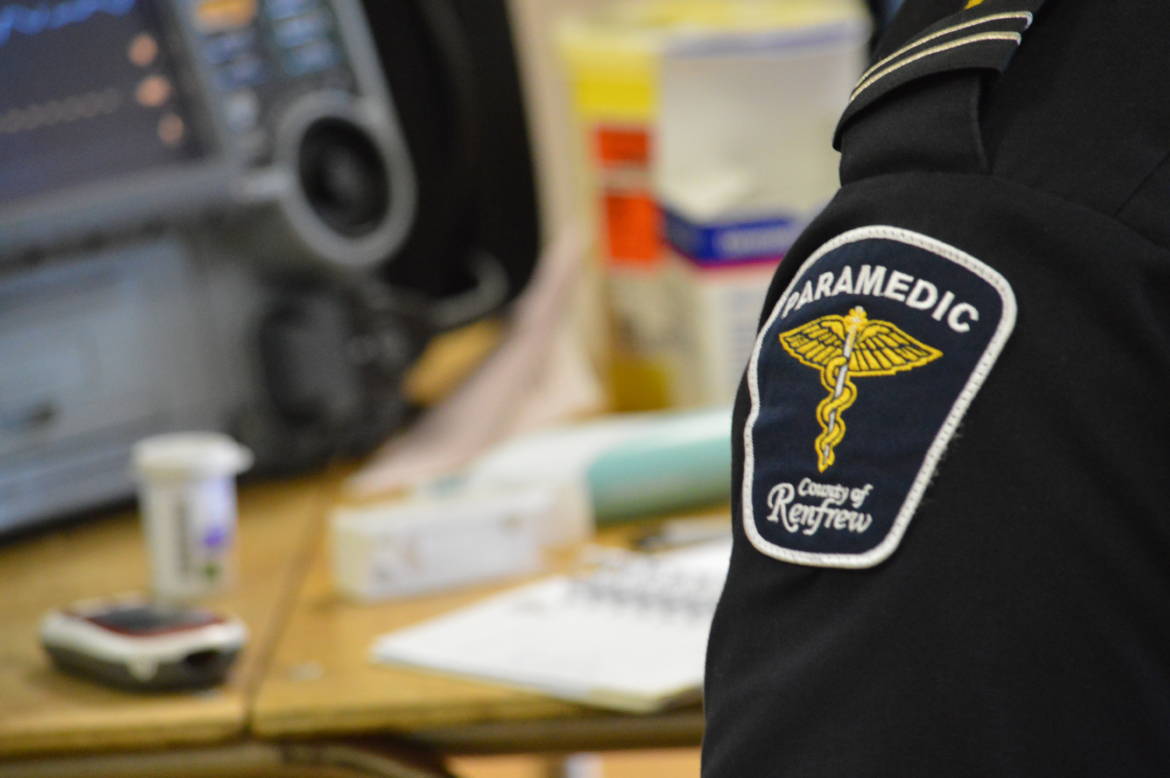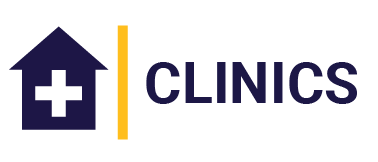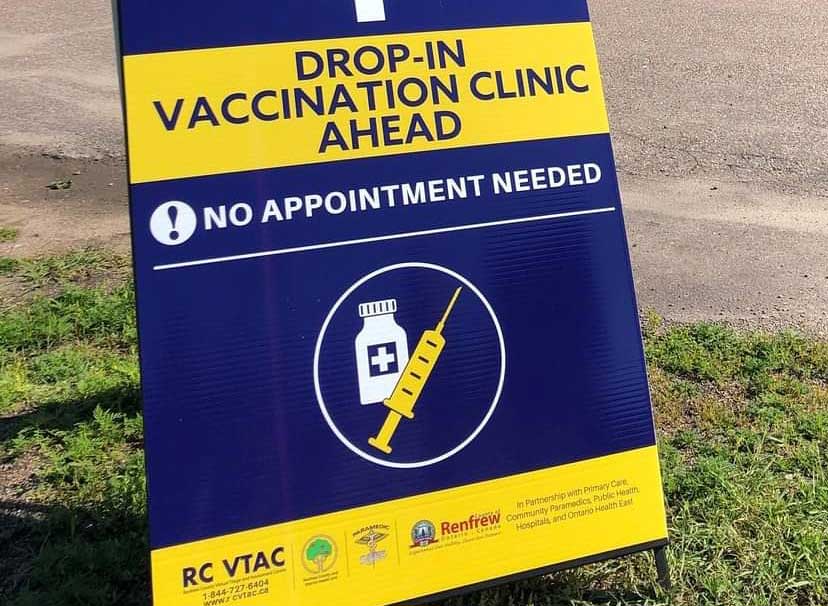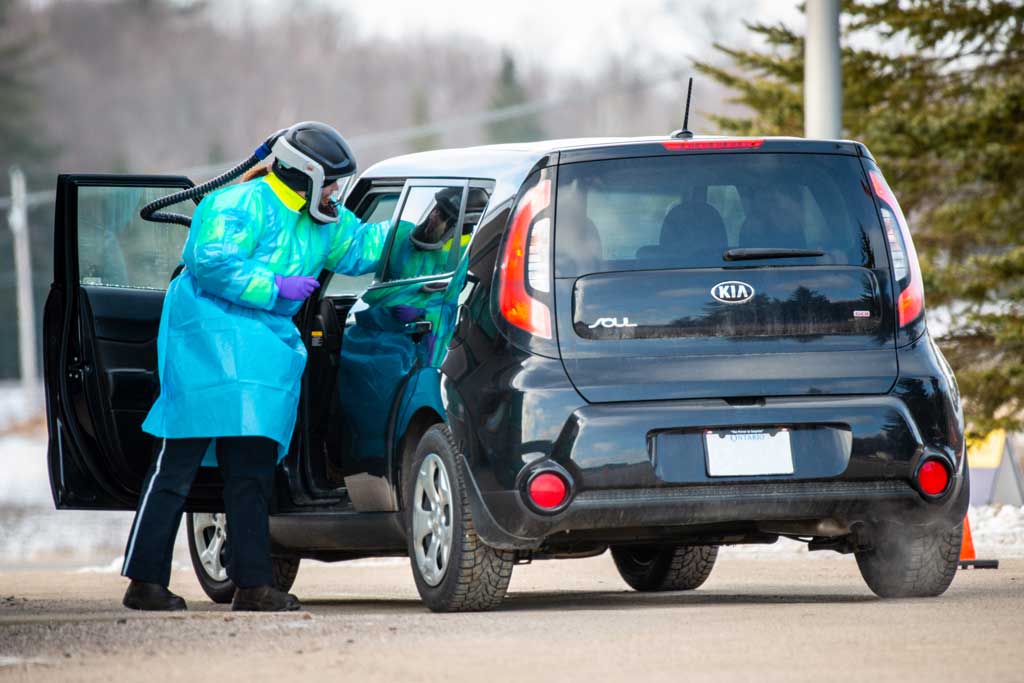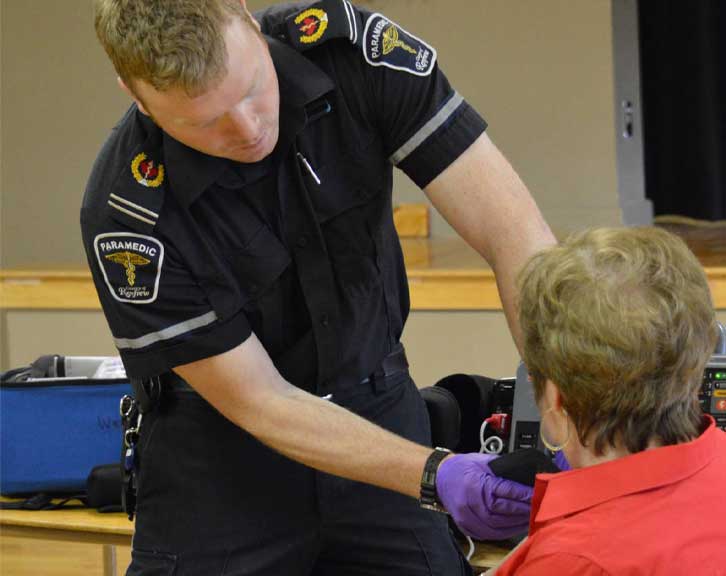 County of Renfrew Paramedics assist with a number of clinics throughout the County, including but not limited to:
COVID-19 testing
COVID-19 vaccinations
Influenza vaccinations
Health promotion and wellness
Some of our programs are currently on hold due to the COVID-19 pandemic, but please check the Renfrew County District Health Unit website for up-to-date information regarding clinics being offered in our area.

In response to the COVID-19 pandemic, the Renfrew County Virtual Triage and Assessment Centre (VTAC) has been developed and is strengthening access to healthcare for all residents so our Emergency Departments and 9-1-1 Service can be reserved for genuine emergencies.
If you have a health concern (including COVID-19) call your family physician first.
If you do not have a family physician or nurse practitioner or cannot access your family physician or nurse practitioner,
Call VTAC at 1-844-727-6404.
Learn More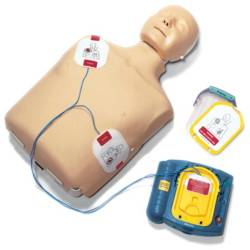 In 2014 the County of Renfrew Paramedic Service took over the Public Access Defibrillator (PAD) Program. The PAD Program is responsible for distributing and maintaining Automated External Defibrillators (AEDs) purchased through Government funding and located throughout the County of Renfrew.
There are over 290 PADs in the County.
For inquiries or supplies, please contact our PAD Coordinator/Trainer by clicking the button below.
Contact Us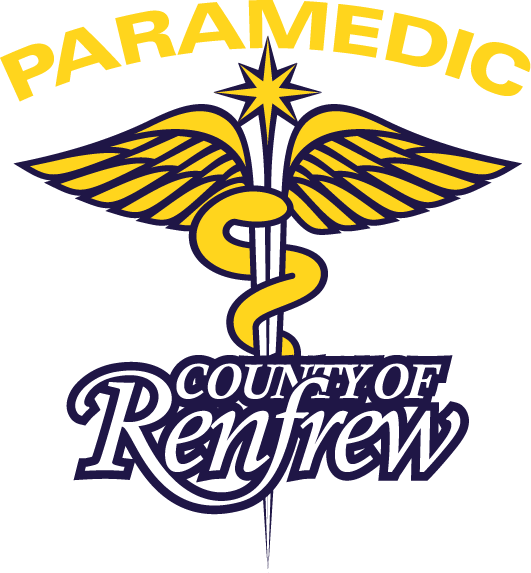 © 2021 County of Renfrew Paramedic Service, 9 International Drive, Pembroke ON K8A 6W5, Phone: 613-735-7288, Fax: 613-735-2081 |
Staff Login
Last modified: Wednesday, 6 October 2021, 1:11 PM